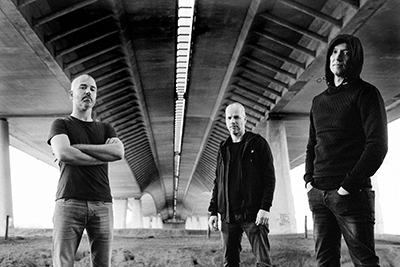 Sheer metal influenced by hardcore and death metal, with epic mid tempo parts, loads of melody and atmosphere, but brutal as hell. That's what you can expect from Spitting Nails.
After years of writing in which different musical direction were explored, and several musicians contributed to the process, Spitting Nails will finally release their debut album 'Red Dawn' on RVPrecords in May 2017.
The band was formed in 2006 by Erwin Hermsen (guitar) en Floris de Jonge (drums), both ex-members of Dutch Death Metal band Mangled. Choosing a more progressive and modern route than their former band, they started to write new material for what started out as a temporary project based on friendship and the need to push themselves forward in writing extreme music.
In the years that followed more then 15 songs were written, to which several other musicians contributed. An important task was fulfilled by Eelko Lommers (FREUD, Phoenix'Ashes) who took it to himself to develop the lyrical concept for the album, as well as writing all the song lyrics which gave the album a big leap forward.
One last, but important task was finding the right vocalist. When Frank Litjens (ex-Dawn of Anger) joined the band all the pieces of the puzzle fell in place and Spitting Nails was finally ready to enter the Toneshed Recording studio to finish their first full length album 'Red Dawn'.
CURRENT LINE-UP
Frank Litjens - scream vocals
Floris de Jonge - drums
Erwin Hermsen - guitars, bass, vocals