Band website: www.defconone.nl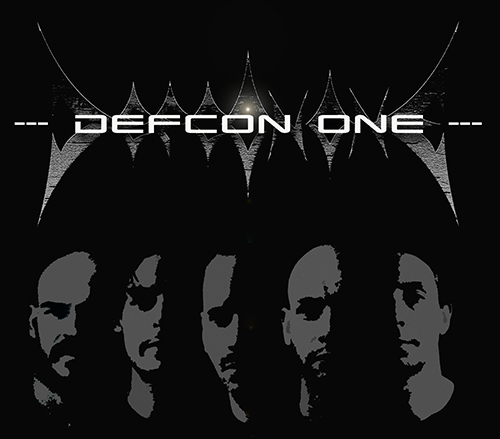 Defcon One is a Dutch death metal band from Roermond, formed by Ruud Bänziger back in '98. Since the founding band members joined and left, but Ruud and Herman Søren (on drums since the beginning) kept on playing together. For promotional use Defcon One records two demos of which one is released on vinyl by Painkiller Records (FR) in 2000. Many gigs followed. A lot of songs were written and performed life, but were never recorded. Underground as hell.
The desire to record full albums grows and in 2006 Defcon One starts rehearsing with that intention. With or without a label, making music only for the love of music. In 2010 the full-length debut 'Fuck You, And Die!' is a fact. The title describes the band's feelings towards the commerce of the music industry and all rock star wannabes. The album receives very positive reviews.
In 2012 Defcon One returns to the Toneshed studio again and records their second full-length album 'Able Archer 83'. The reviews are very positive again. In 2013 Defcon One signs to RVPrecords and both albums are released officially.
Now the recordings for the third full-length album are finished and the album will be released by RVPrecords.