Band website: www.penelopemusic.net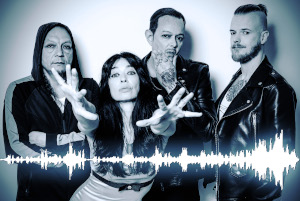 Penelope (Amsterdam, NL) is rock, sexy, raw and in your face.
The band: Vicky van Zijl (vocals), Allard Zwemstra (guitar), Jusso Whistler (drums), Mauricio Guerra Lopez (bass) are coming from all kinds of different styles in the music-scene, from hardcore to rockopera and translate this into their own intensive sound. Penelope has character, personality, experience and dynamics. They express this in intense songs and intimate, explosive live performance.
Penelope is loud and extremely heavy.