Band website: www.myownarmy.nl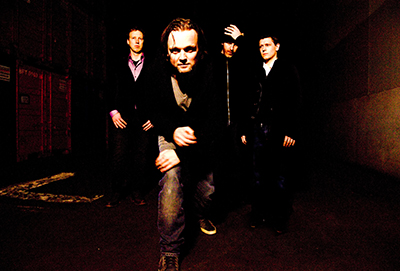 My Own Army is an Alternative-Indie rock band from Rotterdam, The Netherlands.
A critic once wrote of the band, 'Perhaps this is the best grunge band the country has', quite a statement to live up to, but My Own Army is doing their best!
My Own Army has been making music for over a decade now and has played at countless venues in the Netherlands and Belgium.
Even with two EPs and a full-length album behind them, the band still experiments musically, relentlessly testing their boundaries when bringing their unique sound and musical writing style to the table.
What is it that motivates these guys and what keeps them so driven? What inspires them? Naturally, it's their love of music. But, there is more to it than just that. The band wants to place its own stamp on the music genre that they are a part of and that they love.
By consistently setting the bar high and higher, My Own Army has become synonymous with alternative rock in the Netherlands and will continue to persevere in the scene.