Band website: www.myownarmy.nl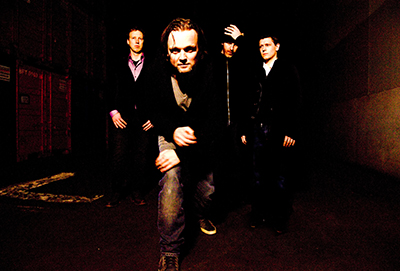 My Own Army is an Alternative-Indie rock band from Rotterdam, The Netherlands.
After 3 years of being on the road and performing live at countless venues My Own Army decided to lock themselves up for a year to record their second album. The band built its own recording studio in a local steel-cable factory where they found the inspiration to develop their unique sound and to record their epic new songs. The result is Too Many Faces.
Too Many Faces is raw and atmospheric, with intense lyrics that leave you questioning the moral fabric of our humanity. All in all, the record is versatile with an industrial atmosphere that is skillfully captured in the band's sound as well as the CD artwork.
Inspired by Oceansize, Soundgarden, Elbow and Tool, My Own Army is continually looking to surpass their own boundaries both musically and lyrically.
The band will support the release of their album with a tour, which kicks off on April 3rd when the album will be officially released in Rotown, Rotterdam. The album will be promoted in Germany, Austria and Switzerland by Dr. Music Promotions and in Holland by RVPrecords, who will also distribute the album worldwide.