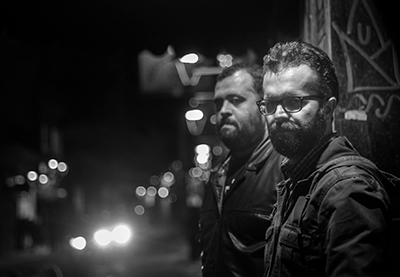 The project 'Giant Gutter From Outer Space' came to light from the affinity of two independent musicians driven to the execution of heavy, rough, experimental and, as far as possible, unrestrained music. The result of such eschatological bass-and-drums partnership has been put into action with the first EP 'Set Adrift'.
The second release is called 'Stumm', an EP which was recorded by the project Rubber Tracks Converse. Giant Gutter's third release in 2016, 'Black Bile', brings approximately 40 minutes of music. The 6 songs are now digitally available, as a hand-assembled vinyl double album with Lombra Records and as digipack with the Dutch Label RVPrecords.
The recordings of 'Black Bile' took place at Estudio Clinica in Curitiba, Brazil, and the album was produced by Murillo da Ros. Our long-time mate Cesinha Marin, photographer and designer, was responsible for the artwork.