Band website: www.phoenixashes.com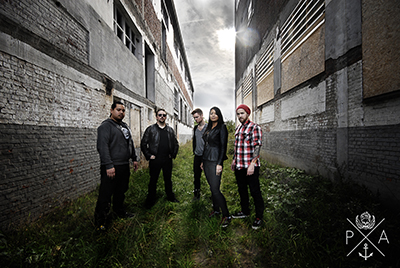 The perfect mix between hard,melody and catchy hooks. Phoenix'Ashes explodes on stage and becomes a scorching live machine. Playing with a mission to stop only when the sweat drips off the ceiling and when everybody sings along to their catchy choruses. This experienced band hailing from the south of the netherlands has a strong preference for memorable songs and anthems. Inspired by hardcore, metal and punk from the turn of the century they make sure every show is all in! Their latest release is the E.P. "Unspoken Answers..." With these new songs the band will try to sway new fans and old fans alike to sing along and support the band on their live shows.
Phoenix'Ashes played several european tours through france and italy and played some of the regions bigger festivals. They opened for known european headliners and are ready to rock in a venue near you.